NOW AVAILABLE!!
To North India With Love: A Travel Guide for the Connoisseur
Edited and with contributions by Nabanita Dutt
Photographs by Nana Chen
From tiger trails in Bandhavgarh to holy rites on the Ganges River, discover the secrets of savvy expatriates, seasoned travelers, and inspired locals. With its unique insights into dining, shopping, sightseeing, and culture, To North India With Love is a one-of-a-kind guide for the passionate traveler.
To North India With Love is based on the highly praised To Asia with Love: A Connoisseurs' Guide to Cambodia, Laos, Thailand and Vietnam.
- "... a guide with depth and color that most of [its] competitors lack ..." - Thai Day (International Herald Tribune) 
- "... breaks new ground in the travel writing field ..." - Untamed Travel
- "... a refreshing addition to the traveler's bookshelf ... evocative and eclectic ..." - Chic Travel Thailand 
- "... a delightful introduction to Cambodia and the Mekong region for those looking for some inspiration and adventure." - Lonely Planet Cambodia 
- Honorable Mention, Independent Publisher Book Awards 
When it comes to North India, no one knows it better than the contributors to To North India With Love. Sharing their own stories in their own words, they will introduce you to some of the country's most memorable experiences.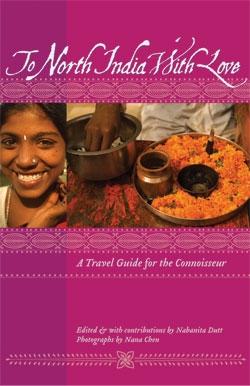 ---