Pulau Ubin - Singapore's Island Getaway
---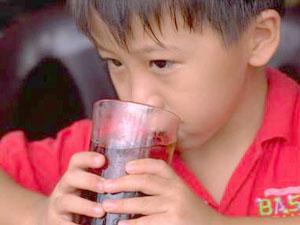 I had to pinch myself really, to think that here, in the perfect "global city-state" where almost nothing stays that isn't spanking new or made to look that way, I was edging my way out on a rickety timber plankwalk, along a pier of chaffed pontoons to a floating fisher's house, of the oldest rarest kind. The two men who had beckoned me were relaxing on the verandah eating lunch. They asked me to join them. I sat down for a chat. The older man, Mr. Ng Hua Chie, had lived here for the last 30 years, setting kelongs (fish traps) and repairing them, raising chickens and pigeons on the shore. He had also built the pontoon and the house. Raymond Tan, who told me this, was his friend.
Yes, this was Singapore. I had come to the little fishing enclave called Machokeng, named after the temple to the goddess of the sea that's a landmark on the shore. Machokeng sits on the south-west coast of one of the country's few remaining accessible outer islands, Pulau Ubin which lies to the north-east, between "the mainland" and Malaysia.
Like me, Raymond was a visitor, but a frequent one. He showed me where he slept - on a small bunk in an annex off the main room. It's a far cry from his home back on the mainland - a 5th floor apartment with all mod cons in the well-established suburb of Queenstown.
"I run a travel agency in Orchard Road," he told me. "and I have to get away from the rat-race. So I come to visit Mr. Ng - every weekend."
Pulao Ubin is certainly not the rat-race. It's as far removed from Singapore 's air-conditioned high-rise as any human habitat could be. Yet, amazingly, it's right next-door, twelve minutes away on a bumboat ferry.
Mr. Ng's fantastic house is not the only earthy hideaway on Ubin. This 1019 hectare island harbours a wealth of rustic treasures, relics of the fishing, farming and mining communities that flourished here before the 1960's, when the "economic miracle" began to draw the youth away. Pulau Ubin, you see, was completely passed over by the boom. There are no blocks of apartments here, no super classy shopping malls, no theme parks, cinemas or flashy cars. Instead, you get a "Street Centre" that looks largely like it would have done in 1949, when Mrs. Soong Cheng Tan opened her kedai, or general store. She still runs it today, her fresh fruit and veg laid out on a table out the front. Sure, there are restaurants now, and bicycle rental places that cater for the tourists. But they are converted from the old shops that once served the locals - of whom less than a hundred remain.
We visited the island on a Sunday, its busiest day. This is when teenagers flock here - nature lovers, mainly - who come to hike or bike. Ubin's forests are not exactly primary. But they are lush nonetheless, and could, you'd imagine, get quickly back to jungle if left undisturbed. Birdwatchers come to see some of the 145 species that have been recorded on the island, among them the Brahminy Kite, the White-bellied Sea-Eagle, Green Imperial Pigeon and the Collared Kingfisher. The island's emblem is the Red Junglefowl, of which there are still quite a number, and from which all domesticated chickens have descended.
Another big attraction is the fruit. Mangos, jackfruit, durians (watch it! They're dropping from the trees) and starfruit abound. They are products of the orchards planted decades ago, which have now got entangled in the re-growth. School kids collect them and tick them off their lists. For many young Singaporeans, it's their first chance to see for themselves where fruit really comes from. Yes, it really does grow on a tree!
If you're not inclined to leg it, you can also tour the island by car. You can rent one with a driver for around 25 dollars an hour. The Information Kiosk has maps. Among the designated highlights is the Siamese Meditation Centre, a small Buddhist temple, with both Thai and local monks in residence. Another is Kampong Melayu. The old Malayan village looks just a tad forlorn. Many of the houses are deserted. But those that aren't are neat and crisply painted, and sit snugly in amongst their garden groves.
Not far from here is the island's biggest home. This imposing old double-storey residence belongs to Mr. Lim Chye Joo, the headman of the island. When we arrived, Mr. Lim - who is now in his nineties - was relaxing on his front verandah, speaking with his grandson. He warmly shook my hand, and bade me go inside. There is a lot of memorabilia on display in the house, awards and photographs of Mr. Lim with dignitaries, including Prime Minister Goh.
The humble headman has earned all the recognition he's received. He came to Ubin as a sin key (migrant) from China in 1936. Aided by his wife, he built a house, farmed the land, rowed its produce to the mainland to sell at Changi market, raised livestock and established a prawn farm. When harvests failed he carried buckets of rock from the quarries. He also ran a shop. His philosophy was simple: be friendly to all. It may not have been in step with the feuding Chinese clans, but Lim's congeniality in time won the day. He established a Mutual Benefits Association, and from this came the school, and in time social harmony as well. It persists until today.
The rock that Mr. Lim carried from the quarries was granite. It was for a century the mainstay of the island. Singapore's most celebrated colonial edifices owe their classical grandeur to the "Granite Stone Island". Environmentally destructive as they were, the disused quarries now make for scenic lakes, attracting migratory birds.
There are culinary delights on the island as well. I confess to declining Mr. Ng's very gracious offer of lunch. I am loathe to admit it, but I did have in mind a gastronomic indulgence back in town. The place for this is Ubin First Stop Restaurant, where the seafood is famous far and wide. Menu selections include black pepper crab, Sambol crayfish, deep fried baby squids and hot plate wild boar. Mr. Ng's steamed pork and vegetables, I reckoned, might not be quite as tasty. But I would not be surprised if his good friend Raymond Tan, dining out on the verandah of this fine old floating house, would be quick to claim they were.
* * * * *
Fact File
Getting There: From Singapore's city centre, you can take a taxi or public bus to Changi point, and from there a ferry. These leave when they are full - around twelve passengers. The taxi should cost around A$25, and the ferry A$1.50
When: Singapore is warm and humid year round. The hottest month is May, and the coolest, January.
Bring: Light cottons, sun block, sun hat, insect repellent, comfortable walking shoes.
Information: The Singapore Tourism Board.
* * * * *
---