The awesome Huangguoshu waterfall (Anshun, Guizhou province)
---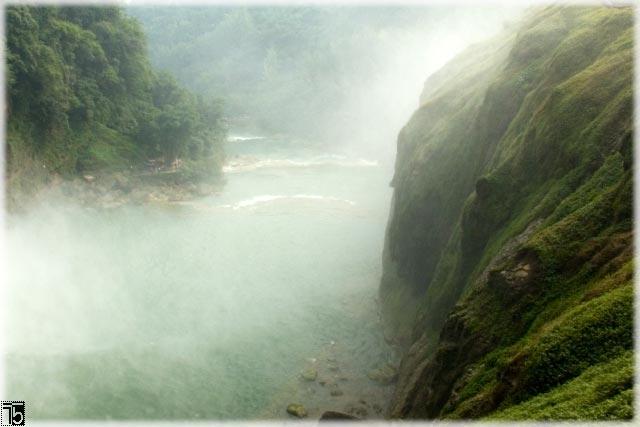 Image ©
2009 www.tomber.de
The awesome Huangguoshu waterfall in Anshun, Guizhou province, also callend Yellow Fruit Tree Waterfall, is the biggest waterfall (67m high and 83m wide) in China and of of the biggest in Asia; it is also one of the very few waterfalls world-wide that can be seen from six directions, even from behind.
A nice walk through the valley along the river allows access to the waterfall; luckily on the way back escaltors are available. Nevertheless, the sportive guys can also shin the rather cliffy valley...:)
Several other waterfalls (and other sightseeing spots) are nearby and most hotels in Guiyang offer a bunch of day-tours of different composition, so most likley one can find a fitting package.
---