Picturesque waterfront and old town of Chong An Jiang (prefecture Qian Dong Nan, Guizhou province)
---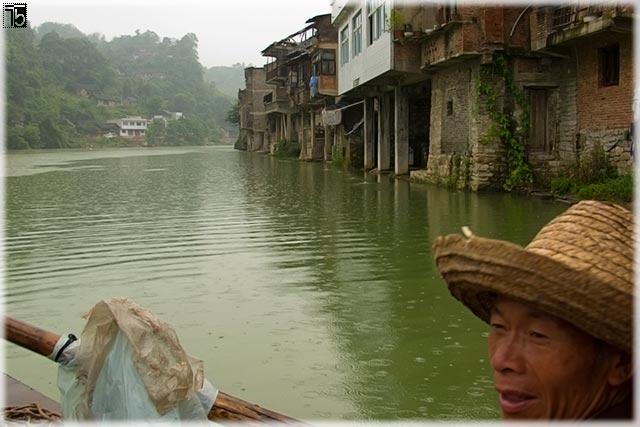 Image ©
2009 www.tomber.de
The picturesque town of Chong An Jiang can easily be reached on a day-trip by local bus or taxi from Kaili (Guizhou province).
The village is a little jewel and the old town is just waiting to be discovered. 
And a ferry trip to the other bank (for just 1Y one-way...:-) offers a marvelous panorama view on the village's waterfront.
---