To Thailand With Love: Authors and Friends
---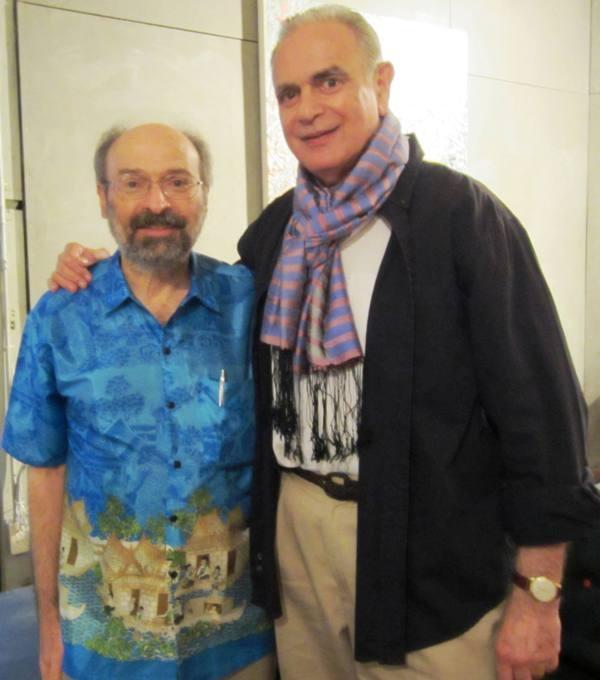 Image ©
2014 Jan Polatschek
Bangkok
Sunday January 26, 2014
Thanks to the efforts of expat Joe Shakarchi, a small but intimate group met this evening at the Chomp Restaurant in Bangkok.  Joe is one of the contributors to the newly published To Thailand With Love.  The purpose of the meeting was to have other contributors attend, meet each other, and read their essays. 
Expat Jan Polatschek was the only other author to attend.  Joe and Jan read their contributions to the book.  Jan added an unpublised essay about his hospital experience and Joe read several of his published poems.
What comes across most dramatically is the love Joe and Jan share for their adopted home Thailand. 
The small audience seemed to be delighted with the readings and appreciated the social event.
By the way, the food at Chomp is aroi mak mak. 
---