After a professional career left Ian a little madder than it found him, he moved to East Asia and for the last ten years has lived in Korea and Thailand.
His art shows regularly attract media attention, good reviews, and, amazingly, sell! (See his current exhibition Dragons and Flowers)
He contributes poetry to the magazines and ezines around the world.
In-between art, poetry and a never-ending novel he teaches university students on the joys of creative writing.
Ian is blessed by a wonderful wife and healthy baby boy. An Interview with Ian Douglas by Celeste Heiter.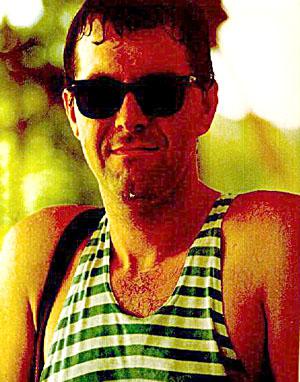 ---