Buhay Mindanaw (Life in Mindanao)
---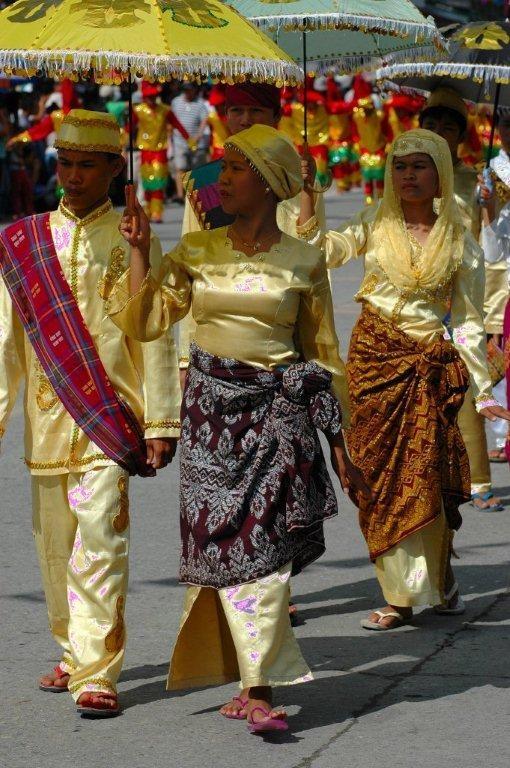 Image ©
2010 Ronald de Jong
2010 Buhay Mindanaw (Life in Mindanao).
Mindanao's island's natural beauty, it's cultural diversity, various ethnic festivals, a pristine stretch of white, unspoiled, sand beaches, many diving opportunities teeming with rich marine life, panoramic volcanoes, scenic lakes and rivers and hospitable people make this island one of Asia's favored holiday destinations, a perfect getaway for tourists and an ideal place for foreigners seeking retirement.
A popular proverb says; "The Grass is Always Greener on the Other Side", it is a truism that living in this tropical paradise is totally different than living in Europe, the United States or even in any other country in Asia. Life itself appears to go at a much slower pace and tends to be more easily going; people seem to have a more relaxed attitude towards daily life.
Mindanao has a pleasant, tropical climate, ideal for outdoor enjoyment almost every day of the year. There are several popular scuba diving sites and world-class beaches; the island offers a great number of luxury hotels, resorts with top of the line amenities, trendy restaurants and cosy bars. Agriculture is the sparking plug behind this natural resources-rich island's economy, because of the stable climate conditions and fertile soil it is well known as the untapped breadbasket of the Philippines. There is an abundance of fruits, crops and rice paddies. Aside from its productive fields is this oriental islet endowed with considerable rich mineral resources and the fishing industry is playing an important role in boosting the islands export business.
But the Philippines is also prone to various climate and weather-related hazards because of its location in the tropics, along the path of typhoons and monsoons. Mindanao is situated virtually outside the typhoon belt and enjoys a generally fair equatorial climate, which gives the region an all-year round predictability of its weather. Nevertheless, Mindanao is no stranger to natural disasters. Volcanic activity and frequent earthquakes are common in the Moro Gulf, because the Philippine archipelago is precariously located in the Pacific Ring of Fire, fortunately most of them are located far too deep to pose a serious threat to the Island. The more heavy tremors and the difficulties emerging from these tragedies have affected thousands of people already. Tropical storms and heavy rainfall are triggering mudslides and flooding rivers, wreaking havoc on hillsides and in valleys, whipping out entire villages. Natural disasters cause famine, hunger and poverty; the poor are always the worst hit for they have the least resources to rebuild. 
Mindanao has many rural areas with the highest poverty levels in the Philippines. Numerous families are forced to live below the poverty threshold, caused by the continuing, internal conflicts and natural disasters. Mass media portrayal and unfair reporting of Mindanao by the national and international media, with images of people picking through garbage, living in slums and shanty towns near polluted rivers, has promoted an unfavourable image of the island. The negative travel advisories issued by some Western countries, do not have a sound basis. It is a fact that this region has enormous contrasts and multiple contradictions, but that does not mean that the entire isle is a war zone, that everyone is living in impoverished conditions, that all children suffer from malnutrition and that news from Mindanao is always bad news.
In spite of this, Mindanaoans are always ready and able to cope with wrongly given impressions, prejudices, conflicts, poorness, rainstorms and earthquakes, their unshakable faith, their adaptability, resilience and strength amid adversity has been tested may times under all kinds of calamities and trials. It seems almost impossible to break the Filipino spirit, for them "home is home' despite all the hardship they have to suffer, they always wear warm, spontaneous smiles and are in high spirits most of the time.
Living in this South East Asian Garden of Eden is living and getting along with natural catastrophes, poverty, local conflicts and religious differences. Life in this part of the Philippines is living in a region where the rich and poor live side-by-side, where people from all religions are finding common ground and work together for lasting peace, stability and sustainable development. Living in Mindanao is living with wonderful, heartwarming people in a rich, mixed culture with ancient traditions and customs amid a modern society, although always amazing and challenging, it is a life worth living.
---