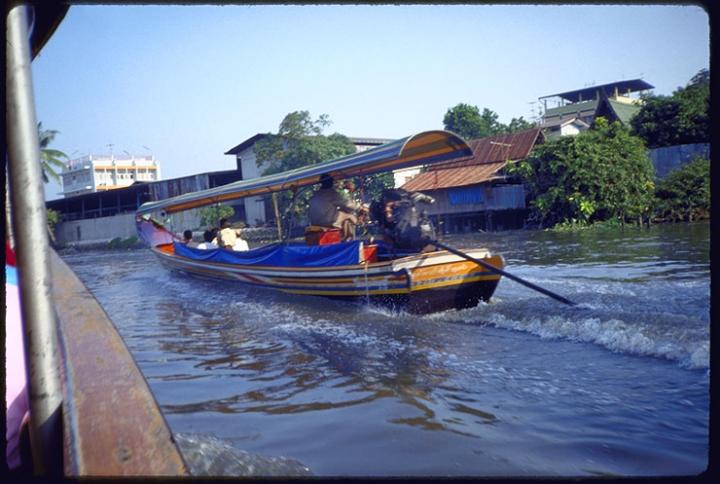 Image ©
2000 Robert Tompkins, Travel, Ink.
Canal life has long been a part of Thai culture. The Europeans used to call Bangkok "Venice of the East". That was fifty years ago, when Bangkok still had hundreds of canals (klongs). In the mid-nineteenth century, the mighty Chao Phraya River flowed through a city with two-thirds of its residents living on floating houses. Then they started filling in and paving over the canals, to make roads.
Today there are many fewer klongs and most people take the roads instead of the waterways, but a klong tour is still an attraction. The many klongs that snake through Bangkok offer not only picturesque photo opportunities, but also a look into the everyday lives of the population. Many Thais live along the waterways, in small wooden houses that rise out of the water on wooden stilts. As you pass by, you can see them doing laundry or bathing while small children are playing.
Long flat boats can be seen laden with exotic produce and colorful fare plying the waterways as they have done for centuries. A tour of Bangkok's klongs is still one of the best ways to get a feel for life as it was.
---