Love is in the Air at Cinequest 2016
---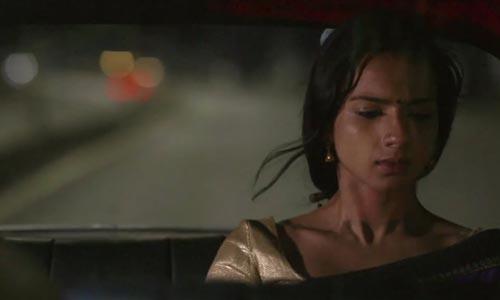 In its 26th year, the Cinequest Film Festival, held annually in San Jose, Calif., once again has presented a brilliant tableau of international independent films. Each year, ThingsAsian posts my reviews of Cinequest's Asian and Asia-related entries. This year, eight films were available for press review: Cities in Love, Nila, The Forest, Night Song, Comfort, The Last Smile, and two documentaries, The Great Sasuke, and Painted Nails. Venus and Mars, Cupid and Psyche, Orihime and Hikoboshi must be in the Seventh House, because this year, it's all about Love!
Cities In Love
Country: China
Director: Muye Wen, Runnian Dong, Yi Han, Tien-yu Fu, Jiatong Ji
Cast: Mi Yang, Xuan Huang, Yiyan Jiang, Hsiao-chuan Chang, Baihe Bai, Ching-tien Juan
A quintet of romantic vignettes compose this romantic ensemble, reminiscent of the beloved classic Paris, je t'aime; however, Cities in Love takes place not only in Paris, but also in Prague, Shanghai, Hokkaido, and Florence. In Prague, a young woman on a heartfelt mission has an encounter with a rakish purse snatcher. In Shanghai, a self-doubting female chef hires a male poseur to act as her French-schooled head chef to give her restaurant credibility in the eyes of a food critic. In Paris, an enigmatic woman lures a lovelorn young man on an all-night adventure. In Hokkaido, a newlywed couple's perfect honeymoon is derailed when the groom's employer sends him on a quest for eel jerky in a remote snowbound village. And in Florence, a young woman hopes to hire an actor to pose as her boyfriend at her ex's wedding.
These five stories are as charming as they are original. The 'what-happens-next' quotient runs high and a whimsical turn awaits in each tale. As a hopeless romantic myself, I fell in love with this film and woke the next morning still smiling at the thought of it. Love Love Love. But know this: If you're the type to head for the exit or hit the eject button as soon as the credits roll…Don't! You'll miss the best part of the film!
Nila
Country: India
Director: Selvamani Selvaraj
Cast:   Sruthi Hariharan, Vicky R, Sarvesh Sridhar
This Tamil love story spans a lifetime between long-lost childhood sweethearts who reconnect by happenstance when Vimal, a humble taxi driver, takes on a beautiful passenger and discovers in his rear-view mirror that she is Nila, the girl he fell in love with as a schoolboy. She doesn't recognize him until she overhears a conversation with his mother on his mobile phone about their hometown. Though her demeanor is dark and foreboding, she seems genuinely glad to see him. Vimal is clever and persistent in his efforts to coax her close enough to win her heart, until he discovers a secret that will become the ultimate test of his love for Nila.
Mystery, chemistry, and artistry converge to create a palpable ethos that exudes from the screen and wraps its grip around the watcher. Vicky R's expressive range from the pinnacle of joy to the nadir of despair brings a wrenching pathos to his portrayal of Vimal. And Sruthi Hariharan's pensive serenity beneath her gilded beauty creates a compelling desire to know what abides within. As the film reaches its soulful conclusion, it becomes profoundly clear that Nila is a stellar cinematic work.
The Forest
Country: Thailand
Director: Paul Spurrier
Cast:   Wannasa Wintawong, Tanapol Kamkunkam, Asanee Suwan, Vithaya Pansringarm, Thidarat Kongkaew, Pongsanart Vinsiri
Ja is a shy, petite schoolgirl who lives in three worlds. Her day world is the schoolhouse, where, despite the gentle encouragement of her new teacher Mr. Preecha, she never speaks a word and is bullied by three much bigger girls. By night, she lives alone with her alcoholic father. And then there's the mysteriously dreaded forest that spans the distance between the two. Ja walks the path to and from school every day, until one afternoon on her way home, she seeks refuge in the forest, where the mean girls dare not follow. In her flight, she encounters a wild, naked boy who does his brutish best to scare her away, but even he isn't as menacing as her hateful schoolmates. Thereafter, despite the dark rumors of the evil that lurks within, she takes a shortcut through the forest every day; and over time, Ja and Boy forge a peculiar friendship. Suspense reaches a crescendo on a wildly stormy night, and in its aftermath, long-buried secrets finally see the light of day.
Though The Forest has many producers, talented and creative contributors, collaborators, and actors, the nuts and bolts of its production is practically a one-man show, with Paul Spurrier as director, screenwriter, musical composer, cinematographer, and editor. Casting is spot-on, and special effects are especially impressive. Thai cinema loves its haunted tales, and as haunted tales go, The Forest is among the best.
Night Song
Country: South Korea
Director: Hyun-jung Lee
Cast: Sun-ho Lee, Bo-ra Kim
A touch of the supernatural casts a spell on this tale of Lee Seungwoo, a young screenwriter who has traveled by train to the town of Samnye for a respite of solitude and inspiration to write his next screenplay. He's barely settled in when he meets Yoo Heein, a quirky young woman who somehow appears wherever he goes. It isn't long before the two are keeping close company, as Lee watches the lotus Heein unfold her petals to reveal the secrets within. And by the time the credits roll, one might wonder if the screenplay Lee came to Samnye to write is a self-fulfilling prophesy.
Fresh-faced performances by Sun-ho Lee and Bo-ra Kim bring a youthful quality to a story that draws upon some very old souls. Crafted with subtlety and nuance, Night Song is as playful as it is mysterious, and a perfect example of the elegant enigma that is contemporary South Korean filmmaking.
Comfort
Country: United States
Director: William Lu
Cast: Chris Dinh, Julie Zhan, Kelvin Han Yee, Billy Sly Williams, Michael Bow
Cameron is a young man with a rare condition that renders him a creature of the night. As with many individuals who have physiological challenges, Cameron finds a way to survive by working as a night courier, while he dreams of someday owning his own food truck. Little does he know that his whole world is about to change the night he goes to LAX to pick up Jasmine, the daughter of his best client. Her father, Martin the Hot Sauce King of L.A., is about as stressed out and spread thin as any entrepreneur could possibly be, leaving him no time to spend with Jasmine on her short transit through Los Angeles on her way to Japan. She's peevish when she discovers that her father has sent a night courier in his stead, but over the course of her two-day visit, she and Cameron form a bond of friendship that may lead not only to healing what ails them, but also toward a bright future together.
Less like a film and more like eavesdropping on intimate conversations between two strangers, Comfort has the kind of casual authenticity of everyday life. Dialogue flows effortlessly between characters, without the need for heavy-handed drama and histrionics. The story arc has an evenly balanced flow of character development, conflict, and resolution that leaves a buoyant spirit and a lingering smile in its wake.
The Last Smile
Country: United States
Director: Shankey Srinivasan
Cast:   Danny Arroyo, Keith Stevenson, Bettina Devin, Cole Panther, Amit Zutshi
This compelling docu-drama chronicles a father's quest for answers regarding his son's inexplicable death. Stonewalled at every turn by hospital administrative policies and lack of accessible information, he enlists the help of Rico and Allie, a team of small-time private investigators who are badly in need of a case to make ends meet. With unflagging persistence and a few crafty maneuvers to gain access to classified files and reports, the investigation peels back the veneer on a network of deception and corruption in the health supplement and weight-loss formula industries.
Based on actual events, The Last Smile is as riveting as any fictional thriller. Pacing is excellent in its build-up of suspense. There are villains and heroes, with plenty of twists and ah-ha! moments. A true labor of love, by the time the credits roll, you'll feel the vindication of justice, and think twice before you chase a handful of health supplements or diet pills with a glass of water.
The Great Sasuke
Country: United States, Japan
Director: Mikiko Sasaki
Cast:   The Great Sasuke, Taka Michinoku, Numajiro Kesen, Jinsei Shinzaki
Pro Wrestling meets Politics and Disaster Relief in the persona of one man known as The Great Sasuke. Born Masanori Murakawa in Morioka, Tōhoku, Japan in 1969, this documentary film traces his rise to fame as a pro wrestler, renowned for his gymnastic style and never appearing in public without his mask; his tenure as a former Iwate Prefecture Assembly legislator, throughout which he continued to wear his wrestling mask; and his crusade to bring aid and comfort to the victims of the 2012 Tohoku earthquake and tsunami.
This lovingly crafted documentary paints a portrait of a flamboyant entertainer, a visionary politician, a devoted volunteer, and a hero of unflagging strength and stamina. Even if pro wrestling isn't your cup of ocha, The Great Sasuke is about so much more than that.
Painted Nails
Country: United States
Director: Erica Jordan, Dianne Griffin
Cast:   Van Nguyen, Triet Dang
Among the mani-pedi crowd, Vietnamese nail artists are undoubtedly regarded among the best. One shop in particular, New York Nail Salon in the Bernal Heights district of San Francisco is a local favorite. Owned by Van Hoang and her husband, its patrons sing her praises for service, quality, and cleanliness. But there's a dark side to the manicure business, one that took Van from her bustling salon in a working-class neighborhood, all the way to the Sacramento State Capital, and onward to testifying at hearings in Washington D.C. regarding the toxicity of various products and chemicals that put nail artists at risk for respiratory and skin conditions as well as birth defects and complications of pregnancy from daily exposure. The Big Three offenders are formaldehyde, toluene, and dibutyl phthalate. Thanks to Van Hoang's key role in the ongoing crusade, government agencies and manufacturers of nail products are being increasingly pressured to find safe alternatives, and Van now uses only 3-Free products in her salon.
Painted Nails, while painful and disturbing in its message, has a lovely balance of a family in the gestation of a pregnancy, the microcosm of a convivial salon, and the austerity of upper-echelon courtroom testimony for a worthwhile cause. The Nails might be Painted, but the story it tells and the driving purpose behind it are the real thing.
---