Movie Theme Tours in Korea: Winter Sonata and Autumn in My Heart
---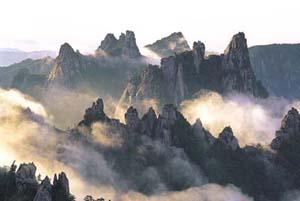 Image ©
Courtesy of the Korean National Tourism Organization
Theme travel has taken a different turn for many travelers with tourism associations collaborating with film makers to portray the finest sceneries and traditions of their countries through movies. For many years, travelers from Malaysia and Singapore have flocked to China to admire the striking countryside scenery of Dali, to the National Palace Museum and Taroko Gorge in Taiwan.
The latest country to have captured the hearts of theme travelers is South Korea. In the past two years, two Korean soap operas, Winter Sonata and Autumn in My Heart commanded a strong following of over four million viewers among Malaysians and Singaporeans. Winter Sonata was so popular among the Malay population that a translated version, "Sonata Musim Salju" was sung by Malaysian singer Hazami.
According to a television channel producer who purchased the rights to show both movies to the Malaysian audience, "These programs have successfully attracted a high number of viewers who are interested in their storyline, beautiful scenery, gorgeous actors and actresses, and, most of all, their universal themes."
According to Wai Lan, a fan of the series, the initial attraction was the breathtaking scenery and gorgeous actors, but the love story and conflicts between the characters got her totally hooked to the serials.
* * *
WINTER SONATA: Main Locations
The set of a sad yet so beautiful love story, Winter Sonata presented a collection of well-known attractions in Korea. Among the main attractions are Namiseom Island, which was where the lovers in Winter Sonata grew up and first knew each other, the snow covered Yongpyeong Resort where the skiing scenes was shot and Oedo Island Botanical Garden, all which have become some of Korea's main tourism spots.
Yu Jin and Sang Hyuk are best friends who go to the same school. A new student, Joon Sang who was from Seoul came to Namiseom Island in search of his father and ended up enrolling in the same school. Joon Sang thinks that Sang Hyuk's father is his biological father. In order to spite Sang Hyuk, he starts to get close to Yu Jin. He falls in love with the lovely Yu Jin but later found out his mother was once in love with Yu Jin's father. Wrongly suspecting they might be related, Joon Sang hastily decided to leave for the United States with his mother. However, he could not resist meeting Yu Jin for the last time. Unfortunately, he was involved in an accident while traveling to meet Yu Jin and everyone thought he died.
Yu Jin gradually got over her love for Joon Sang and ten years later, she became engaged to Sang Hyuk. She came across a person called Lee Min Hyung, who looks like Joon Sang but is more outgoing and happy than Joon Sang ever was. A curious Yu Jin started a friendship with Min Hyung, whose romantic and loving personality made him an instant heart robe among Winter Sonata's fans. Min Hyung convinced Yu Jin to migrate to Paris with Sang Hyuk.
Three years later, Yu Jin and Sang Hyuk realized they are incompatible. Yu Jin returned to Oedo Island and found a house there built exactly the same way as she described to Joon Sang years ago. Here, she found a blind man wondering around, and she discovered that he is Joon Sang/Ming Hyung. Ming Hyung did not inform her that he is Joon Sang as he was going to the United States to undergo an eye operation to avoid getting blind, but the operation was unsuccessful.
Namiseom Island: Where it All Began...
Namiseom Island is located about an hour's drive from Seoul, and was created when Cheongpyeong Dam was constructed at the downstream of the Bukhangang River. Winter Sonata fans will recognize the crescent-shaped Cheongpyeongho Lake, which is entirely surrounded by chestnut and poplar trees. Many of the earlier episodes of Winter Sonata are set here, from scenes of the two lovers riding on a bicycle to their first kiss near the lake. The cycling scenes from the movie are so popular that special Winter Sonata bicycle rentals are available to tourists who wish to ride along the same paths. Visitors can also partake in recreation activities such as water skiing and snow sleighing.
Yongpyong Ski Resort: Lost Love Found
Another Winter Sonata location is the Yongpyong Ski Resort, which is where the two lovers met again. It is in the midst of the Yongpyong Ski Resort at Dragon's Peak that the lovers rekindled their love. Here, movie fans can take a short walk around the snow covered mountain while marveling the striking scenery of Mount Balwangsan in the background. A luxurious ski resort, Yongpyong has constantly been likened to the Swiss Alps. The fact that its architecture is entirely Swiss-styled reminds travelers even more of the Alps. Besides being Korea's first and most prolific ski resort, it is considered a world class ski destination and hence was chosen as the venue for the 1998 and 2000 World Cup ski championships and the 1999 Winter Asian Games.
Oedo Island: A Happy Ending?
Winter Sonata theme tours will not be complete without a visit to the Oedo Island Botanical Garden, which is where the last scene of the movie is shot. It is here that the two lovers are reunited but the story ended a bit abruptly with a slightly sad twist?possibly setting stage for a second episode of Winter Sonata. The Botanical Garden of Oedo Island is a part of Hanrye National Park. The little white huts built along the deep blue ocean, Oedo Island oozes of true romance. When visitors get off the ferry at the boarding dock, they will come to an arch-shaped gate, which is the entrance to the Botanical Gardens. After passing this gate you will see the tropical gardens and surrounding palm trees. The romantic Venus Garden is decorated with 12 Venus statues and the flower gardens will fascinate your eyes. In the summer, cypress trees shade over these stairs creating an amazing sight. Besides the Botanical Garden, Oedo Island boosts of a sculpture park and a Korean art gallery.
For war and historical buffs, the nearby Geoje-do would be an interesting stop. Here is where the remnants of the Geoje Prisoner of War (P.O.W.) camp during the Korean War can be seen. The P.O.W. models of some main figures during the war, military equipment, a magic diorama, a mock-up of a string of marching refugees, an exhibit depicting prisoner life as well as a POW experience tank where visitors see how life was like for a prisoner of war makes this an interesting, albeit eerie place. The park sets itself ahead of the traditional museum by providing a new and refreshing style of display, offering education and entertainment through models and interactive exhibits.
* * *
AUTUMN IN MY HEART: Main Locations
Fans of this Korean drama describe Autumn in My Heart as a story of family, relationship, love and obligations all at once, in a touching and unforgettable way, set in the midst of the beautiful autumn scenery. Autumn in My Heart is a tragic love story about a pair of baby girls switched by accident at birth. The poor girl, the kindly and intelligent Yoon Eunsuh was raised by the rich family whereas the bad tempered Choi Shinae was raised by the poor family in the slums. She has always been envious of Yoon Eunsuh and her wealthy lifestyle.
One day, when Eunsuh was fourteen, she was involved in an accident lost a lot of blood. When the doctors tested her blood to transfuse her with the correct type of blood, they discovered she is not related to the rich family. The rich man who raised Eunsuh then went looking for his real daughter. When he found Choi Shinae, he brought to his home and sent the girl he had raised as his daughter to live with the poor family. Soon after, he migrated to the United States with his real daughter and his son. At first, Shinae was very happy living in the midst of wealth and luxury but after a while, she began to miss the poor family she grew up with.
In the meantime, the Yoon Joonsuh, the rich man's son met up and fell in love with Yoon Eunsuh, formerly his "sister". However, both of them repressed their feelings knowing their parents would oppose and because the son is engaged to You Mei whom he met at university and Yoon Eunsuh was dating Tai Xi. Eventually, both of Eunsuh and the Joonsuh eloped, but came back because they did not want to hurt their parents' feelings. The rich man's son was reunited with his fiancée You Mei and both of them decided to return to the States for their wedding. However, Eunsuh was diagnosed with terminal stage leukemia and Joonsuh found out just before he left for the States. He rushed to the hospital and declared his undying love for Eunsuh. They got married and spent her last months together. When Eunsuh died, a heartbroken Joonsuh was run over by a car, thus reuniting the lovers in death.
Joonsuh's Art Studio: An Elementary School
An abandoned elementary school in Yang-Yang, Gangwon-do is where Joonsuh kept a small art studio. The two lovers met here in the series. Part of the school has been converted into a studio by Korean potter; Jeong Jae-Nam whose husband is popular Korean novelist, Kim Ha-In. Today, the small school remains a popular tourist attraction, where the atmosphere is fueled with romance.
Samyang Mokjang Ranch: Eunsuh and Joonsuh's Honeymoon Destination
The Samyang Mokjang Ranch, which is the largest green pasture in Asia located on a plateau, was where Eunsuh and Joonsuh spent their honeymoon. Besides the relaxing atmosphere of dairy cows lazing around the ranch, the view from the plateau is remarkable. Spectacular scenery of the sun rising from beyond Mount Odasen can be seen from the Daegwanryeong Observatory early in the morning. In order to travel around the huge ranch, visitors need a car or bicycle. By car, it will take about 2 hours while bicycles will take about five or six hours to explore the ranch.
Abai Village: The Poor Girl's Home
Abai Village, a quaint village resembling the old Korean homes of the 60s, is where the poor family lived. Here is where Eunsuh arrived on a sailing boat after being sent to live with her blood parents. Abai Village in Sokcho is actually where many North Koreans settled after the Korean War. Travelers can get to Abai Village by car or by boat. The boat from Sokcho to Cheongho-dong can carry 35 people and after getting off the boat, visitors to Abai Village should walk south until arriving at the Cheongho-dong Dock. Besides the peaceful scenery, Abai Village is also well known for its Abai Sun-dae (Korean style sausage) which is made of squid and other seafood.
Phoenix Park: Where Eunsuh worked
The Phoenix Park Resort located about 700 meters above sea level is where Eunsuh worked. It is located in Pyeongchang, Gangwon-do, and it has Taegisan Mountain in the background. The resort consists of a hotel with about 140 rooms and the condominium has approximately 750 rooms. Besides golf, visitors can enjoy recreation activities like roller-skating, tennis, paragliding and skiing in the winter.
Hwajinpo Beach: The Finale
The romantic Hwajinpo Beach is the place where the lovers spent their last moments together. The young and handsome Joonsuh carried the beautiful Eunsuh on his back down the beach with the deep blue winter ocean slowly comes in and out of the shore makes this a must-visit for Autumn in My Heart fans. Hwajinpo Beach is already famous before Autumn in My Heart used it as a background for its most poignant and touching scene. Its beautiful 1.7-kilometer long shoreline preserved with shallow yet clean water and fine sand as well as spectacular view of sunset has made it a favored spot among travelers for many years.
Moving slightly inland, visitors will come to the Hwajinpoho Lagoon. With its graceful scenery, surrounded by a forest of pine trees and a field of sweet briers, this lagoon is the most striking lagoon in Korea. The awe-inspiring atmosphere of Hwajinpo encouraged many public figures to purchase villas along its shoreline. Villas located here were once owned by North Korean dictator Kim Il-Seong and Korea's first president Yi Seung-Man.
* * * * *
See also Why is Winter Sonata a Big Hit in Asia? by Diana Lee
* * * * *
---