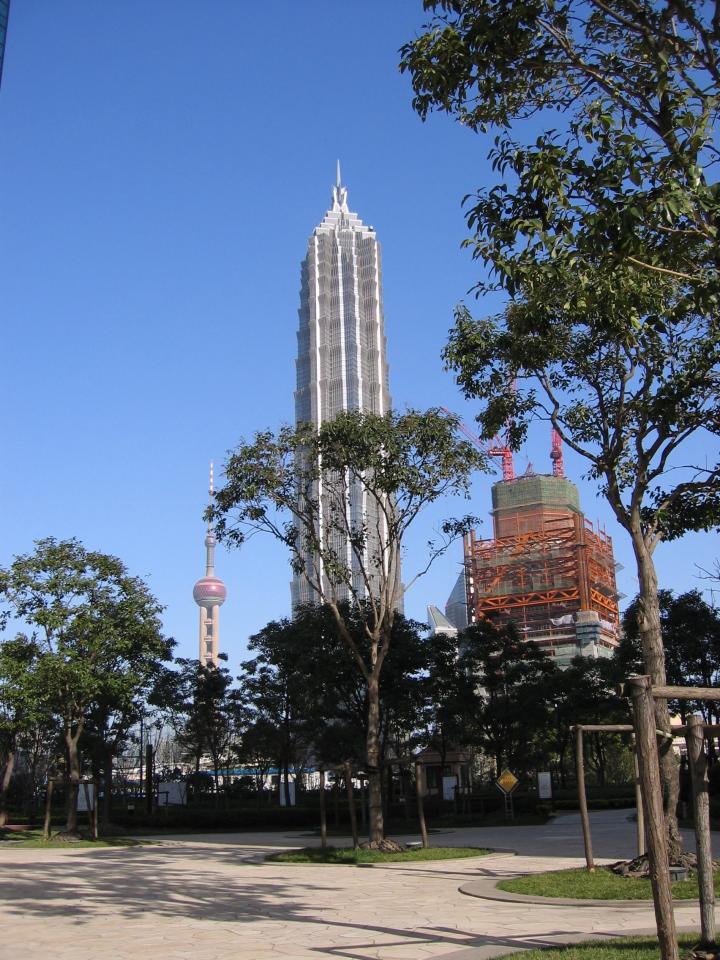 Image ©
2006 Janet McKelpin
At the speed of all the construction in Shanghai, the skyline is ever changing. One has to wonder what will happen in just 5 months. It's no longer measured in years.
On a recent trip to Shanghai, I stayed on the Pudong side of the city. During an early morning walk, I found it amusing to see the skyline in front of me. Notice how small the Oriental Pearl Tower is compared to the Jin Mao Tower (Grand Hyatt Shanghai). Construction is under way on the Shanghai World Financial Center in close proximity. See how much taller it will be when it's completed.
If you have more recent pictures of the Shanghai skyline, I welcome you to share them.
---