Koronadal City, Mindanao's Melting Pot.
---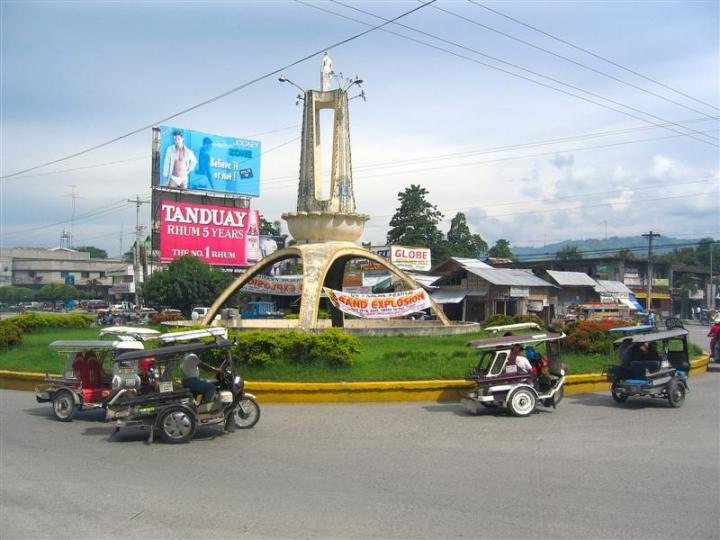 Image ©
2008 Ronald de Jong
The City of Koronadal, popularly known to the local population as Marbel, is the capital city of South Cotabato province, a bubbling, virtual melting pot of contrasting ethnic cultures and influences, many dialects and indigenous traditions.
Despite living in a troubled region, many different people from all walks of life, different beliefs, different dreams, different hopes and different yearning live united in one place. Truly understanding the art of getting along in harmony, creating a living mosaic of wonderful individuals with a common desire for peace. The city's religious and rich cultural diversity is shown in exotic festivals and events like the Tnalak festival, the Kawayan festival and the Hinugyaw festival.
These colourful and lively celebrations are the major attractions of the town and mirror its vibrant and authentic character. The people of Koronadal can be described as warm and friendly. A community that is willing to accept visitors from all backgrounds, religions and origins, which are always greeted with a smile and can be sure of a welcoming and hospitable spirit.
Koronadal City is a modern, multi-cultural city but it retains much of the local colour, there are hardly any high-rise buildings or other tall structures. The small but energetic city centre is always bustling with activity. The mix of many small businesses and street vendors on the sidewalks, bicycles, tricycles, jeepneys, pedestrians, kids playing and other traffic create an organised chaos that has a certain charm that is just Koronadal.
The public market is a hive of activity with a colourful and lively atmosphere; many stalls are filled and cleared every day. A myriad of hairdressers, fish and meat vendors, fruit and vegetable sellers. If not for shopping, but just for the experience of how the locals shop, a visit to the market is an interesting experience and well worth a visit.
Koronadal city is the perfect gateway to explore the region with its natural beauty, to visit the wonders of the lush, tropical rainforests in the highlands where a big part of the original jungle is still conserved, the majestic Millenium waterfalls, the versatile Cadidang Caves, the huge rock formations in Barangay Cacub and the South Cotabato Wildlife and Nature Preserve. The city has also a variety of man made attractions that local and foreign travellers should not miss to complete an adventure filled holiday.
The interior of the province offers fertile grounds that produce some of the tastiest vegetables and fruits in Mindanao. There are fruits and flowers everywhere: durian, marang, mangosteen and rambutan as well as banana, pineapple and various citrus fruits; and countless varieties and species of orchids and other fascinating flora. Throughout the impressive landscape quiet, rural municipalities and charming villages are tucked away in picturesque corners of the province.
Koronadal, a kaleidoscopic, lively city that reflects both influences of East and West, It's no wonder that so many different communities call this city their home
---