The Seven Cities of Delhi - Of People and Places
---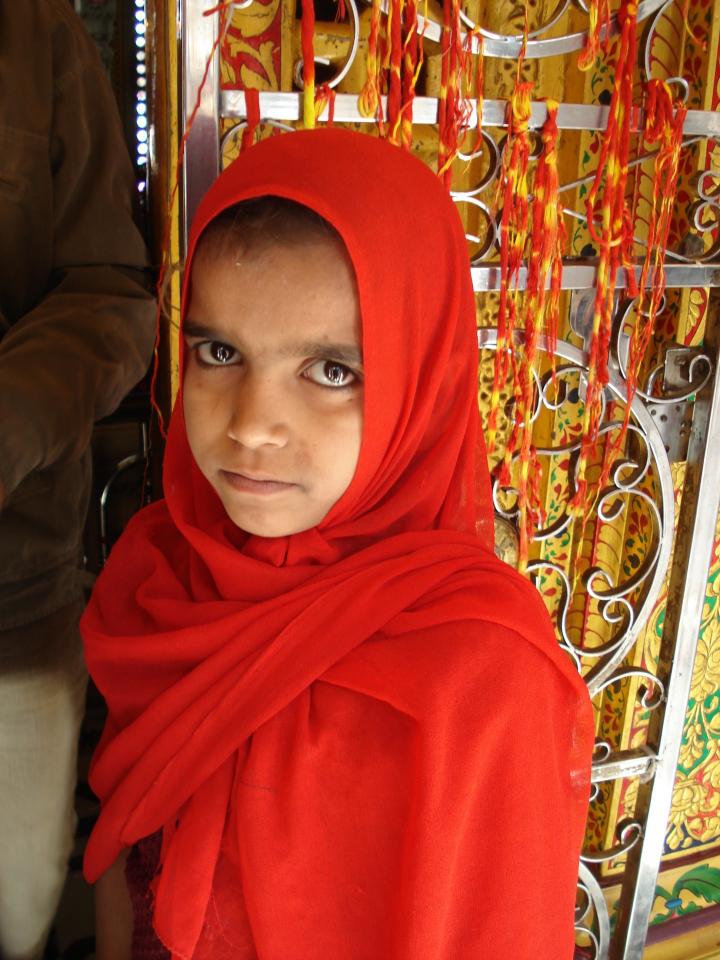 Image ©
2009 hansa piparsania
Delhi is not new to me. Almost every summer vacation we were here, en route to Agra- our hometown.
Every time we visited, my father would religiously take us sight seeing and patiently show off the city's impressive storehouse of historic ruins.
As he spoke, all the pages of my Indian history text books from school would come alive. I imagined the great Hindu Rajput king Prithviraj Chauhan galloping on his favorite horse, defending his land against Islamic invaders; I saw the emperor of the world Shahjahan, in a grand procession, waving to his subjects on his way to the Holy mosque. I could even visualize the great Indian mutiny of 1857 when 300 native soldiers stormed into the Red Fort in Delhi to challenge the 200 years of British domination in India.
* * *
Returning to Delhi after a gap of 13 years was the highlight of repatriating to India. Having settled home and family life I heard about the 'Seven Cities of Delhi' a group that met to discuss Delhi's rich history and culture in depth. I jumped at the opportunity to rediscover the city with people who were enthusiastic about India, had respect for its heritage and saw it from a whole new perspective.
Every Wednesday, our motley crew of 35 women, from all corners of the world walked the streets of Delhi. We invited glares, giggles, shock and admiration. Most people were impressed that we ventured into many parts of the city where even seasoned Delhiites had never dared to step into.
Delhi's relationship with its past was fascinating. It had witnessed countless invasions, victory and defeat at the hands of many foreign powers who firmly believed that whoever held Delhi- controlled Bharat, Hindustan or India as we call it today.
Modern day Delhi is actually an amalgamation of many different cities that existed under different names over the last 1000 years or more. Historically, the most famous Seven cities of Delhi were also known as Lalkot, Siri, Tughlakabad, Jahanpanah, Firozabad, Dinpanah and Shahjahanabad (old Delhi). These were capitals built and ruled by various Hindu Rajput kings, the Sultans from Central Asia (under the Qutub, Khilji and Tughlak dynasties) and the Mughals ( Humayun, Shahjahan etc) who were of Turko-Mongol origin.
Seven Cities gave me the chance to revisit all the places that I had seen in my childhood and appreciate them so much more. There were times when I walked down a lane, past a haveli (an ancient courtyard house) and had a strong sense of déjà vu. I smiled, remembering the exact photograph from a page in my history text book and other times when I had a tear in my eye upon hearing a story being narrated by an old priest in an ancient Jain temple.
Very often we Indians take our heritage for granted. Almost everyday in Delhi we drive past structures of monumental importance, without even a second glance. Most are so engrossed in their routine lives that they are oblivious of the treasures around them. And few find time to appreciate the invaluable legacy that our ancestors have left behind for us.
Recalling my summer holidays and the sweltering days I spent seeing the ruins in Delhi, I realized I was always passionate about our history. I just didn't know it then. When I completed the Seven Cities program, the pieces of the puzzle just seemed to fall naturally into place. I felt fulfilled, as if I had retraced my steps on a path that would take me further in my quest. The journey had just begun.
* * * * *
---