An MBA from IMI Delhi and Masters of Mass Comunication from Sophia's, Mumbai, Hansa was born in the historic city of the Taj Mahal in Agra and brought up in the charming environs of Hyderabad in the Deccan. 
Having lived in India, Oman, Thailand and the Philippines, her passion for all things Asian, drew her to further explore places like China, Vietnam, Malaysia, Singapore and Cambodia.
Hansa grew up with creativity around her, having an artist mother and a sister who is a designer. On her 18th birthday, she was gifted a Nikon SLR camera by her father and ever since has observedthe world from a whole new perspective !
With a never ending passion for photography Hansa is a traveler at heart and deeply interested in history, art, aesthetics, culture and design. She has dabbled in advertising, print, radio and marketing, and worked with the National Museums of Bangkok and Manila, JWT Mumbai, FM Radio Sultanate of Oman, and the Madras Craft Foundation at Chennai.
Moving to the vibrant city of Bangkok  led her on a journey to discover and understand Buddhism. Hansa's photography, writing and design inputs culminated in a book 'Thailand Through Our Eyes' published by the National Museum Bangkok.
As an active member of the National Museum in Manila, she shared her experiences on growing up with 'The Taj Mahal' during the series of lectures on the New Seven Wonders of the World.
Returning to Delhi after 13 years, she rediscovered fabulous history and heritage of her own country. Her latest contribution - an Art Retrospective book titled 'Sarla Chandra- A Journey of Four Decades' published in Jan 2012, is based on the life and work of her artist mother.
After a 3 year home run in Delhi, Hansa is currently based in Manila along with her husband on their 2nd stint in the Philippines. She continues to be an active committee member of the group-Museum Volunteers of the Philippines.
She is also mom to two teenage daughters pursuing their education at University of Pennsylvania and the International School Manila, always encouraging them to travel, observe, explore, experience and of course capture!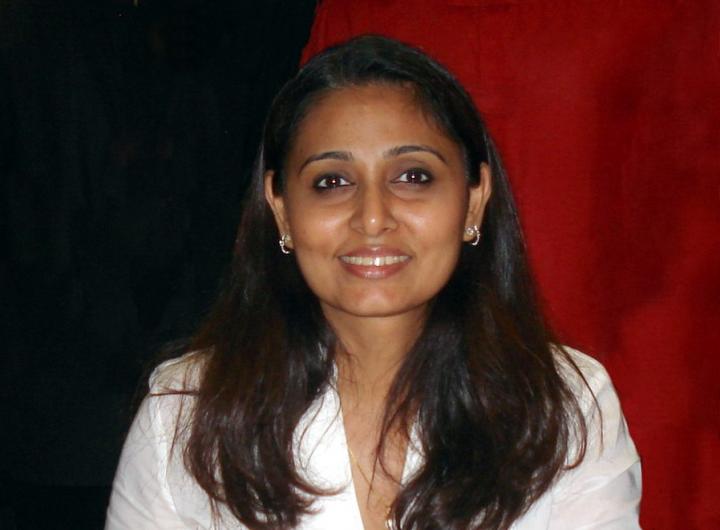 ---