I have just discovered the joy of travelling around IndoChina on folding bicycles. Began in Hanoi while sipping coffee, I saw a big European guy on a small bicycle. He stopped opposite me and folded his bike into the smallest package ever and entered the cafe, with bike smartly under the table. I knew I needed one!
Of course I did not stop at one, but bought 6 foldies in a year. Been to Cambodia, Thailand, Lao so far and riding a bicycle opens a new dimension in adventure touring.
Exploring a city is so much easier now. You be surprise too that foldies perform remarkably well. And when riding ceases to be fun, the option to take a bus/taxi/car or even a m'bike tuk tuk is always there.
I hope to do a dream ride from China back to Singapore where I presently live. Crossing into Vietnam, Lao, Cambodia, Thailand, Malaysia and then home.  What an adventure that will be...
* Monument photo credits - Paul Sowter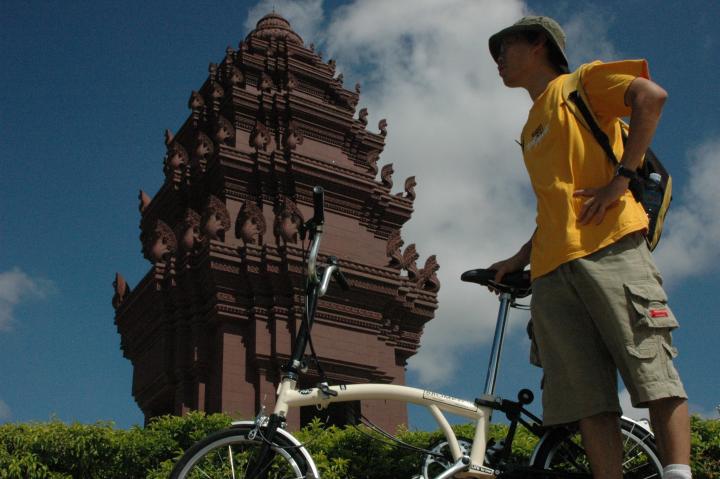 ---