Of Coffee and Spokes in Pai…
---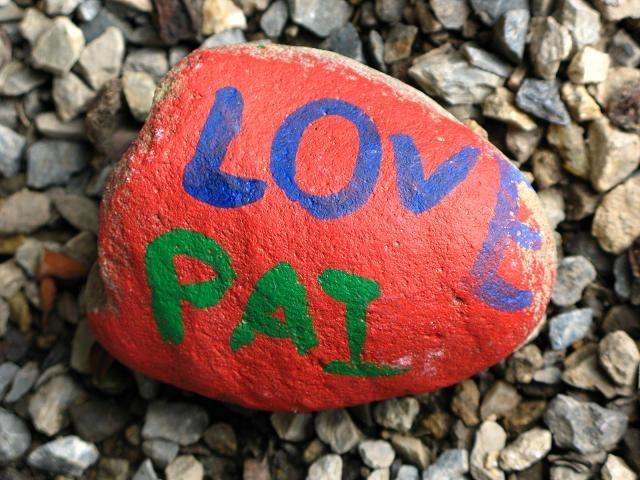 Hidden in Northern Thailand, 130km from bustling Chiang Mai is Pai (pronounced Bye) - a small bohemian town situated 600m high, surrounded by misty mountains, slow flowing river, vast padi fields and orchards, with only 2400 local residents. Blessed with natural beauty, Pai is also becoming the new epicenter of alternate lifestyles for people seeking to be freed from the shackles of globalization and concrete living. Being conveniently near the opium fields and with Burmese border just 20+ km away, Pai has had its fair share of the hippie crowd. Now, the modern day drug of caffeine is replacing opium and there is a very strong coffee culture evolving. Sprouting everywhere are high-end coffee cafes serving all forms of fancy coffee. This reflects the new crowd of artsy, zen, new age followers, Bob Marley wannabes as well as yuppies from glitzy Bangkok settling here. The mix of the new, together with the traditional local Shan people and a surprisingly large number of religious Muslims with their modest black burqas, make for the eclectic and unique culture of Pai.
My cycling buddy Chris has been there religiously every year since 2001, and at his invite, I was curious to see what the "hoo-har" was about. The easy part was arranging for the air tickets, land transport & accommodations. What proved difficult was which of my 6 foldies to bring. As the missus was tagging along and limited by a combined 40kg check-in allowance, I decided on my "performance that packs" Bike Friday Tikit and the ultra-portable 8.2kg Pacific Carry Me commuter bicycle. These two bicycles were on different ends of the performance scale but were the easiest to pack and travel.
The road to Pai, particularly on Highway 1095, is a motorcyclist's dream where a thousand hairpin corners await to test the limits of his high-performance machine. Unfortunately for us, our vehicle was a humble Toyota Hiace Diesel minibus, fully loaded with 8 passengers, luggage and bicycles. Playing snakes and ladders on the road for 4 long hours, hanging on for dear life at each bend proved exhausting and queasy. And I was wondering initially why the bus provided vomit bags...
A slight drizzle greeted us as we entered the large green valley and arrived in Pai, almost like the welcome washing of your feet before the start of a Thai traditional massage.  With over 200 guesthouses, we were spoilt for choice but trust Chris to select a beautiful character wooden cottage with a view of the Pai River and majestic hills for only 400B (US$12) per night. The owner Khun Pai Lin, a middle age immaculately dressed teacher, won us over with her warm, sparkling and charming demeanor.  3 cottages for the 3 couples in our party! There was also a cozy gazebo for us to laze around with free flow of hot tea, unlimited cool breezes, priceless view and even a resident tomcat. I decided immediately that this was to be my second home in the years to come.
The town is a mere 5 minute walk or a 2 minute bike ride which proved most convenient especially for the hedonistic 5 meal a day routine of ours. There must be at least over 40 restaurants in Pai. My favourite was Mama Falafel, which served excellent Mediterranean/Israeli fare. Its pita bread with schnitzel, fatafel, fries and salad for 60B was simply out of this world. Washed down with fresh mango shake and finish off with a creamy Latte, this simple meal would easily meet the discerning standards of Anton Ego, the feared food critic in Ratatouille.
For breakfast, we would bike to "Winston's Choo" pork porridge (the stall owner looks like a famous Army General in Singapore, moustache and all) opposite the famous supermarket, always with the obligatory egg. Go early as they sell out by 930am. The ubiquitous coffee culture is really catching on in Pai where even street hawkers have expensive Krup machines ready to whip out any type of coffee you fancy. Our nightly routine always ended up in a quiet part of Pai where street stalls served excellent chinese wanton noodles and fresh hot soya milk.
The small town itself is fascinating with plenty of street stalls selling local crafts managed by colorful pink lined dress hill-tribe women. Their unexpected polished skill in commerce suggests they have tasted the "forbidden fruit" of the almighty Baht long enough. Tour companies, often foreigner owned, offer trekking trips to Elephant Camps, waterfalls, rafting trips and bus tickets to anywhere and everywhere. There is also a whole plethora of internet cafes, tattoo shops, bakeries with fresh bread and yogurt, massage and spa shops, guesthouses, hair salons, restaurants, art and photo galleries and even meditation centers. Of course Pai is now, all about coffee, and the café with that namesake is the place to laze around and watch the world go by while getting high on caffeine and cream. Many young and fashionable Thai tourists hang around here and seem to congregate at the Art Shop opposite the cafe, busy writing post cards to friends bearing the coverted "I've been to Pai" post mark. Come dusk, the streets turn into lively markets with music, food and wares - warranting yet another reason to shop and eat.
Though Pai and her surroundings attract a fair share of hard-core cyclists who enjoy taming those masochistic hills and corners on a fully loaded tourer, there are plenty of easy day trips that one can do on a bicycle. Yes, there are hills and often unpaved roads but they are manageable. My wife Celia, who has an affinity for the finer things in life, rode the Tikit most times - leaving me with the little Carry Me. Everyday, we would head off into the countryside in the wee hours of the morning enjoying the cool 18c fresh misty air. With breath taking scenery of mountains and valleys, vivid greens of vast rice fields, quiet country roads and the sunlight cutting through the fog, with the melodious sound of birds singing, this must be surely be bicycle paradise. Everyone here is friendly and that includes the numerous stray dogs that seemed very well cared for. Chris photographs these affable dogs on his annual pilgrimages to Pai and can rattle off their history like a good shepherd who knows his sheep.
One particular trip worth highlighting is the 5-6km ride to the Chinese village. Be warned as it is uphill ALL the way and this ride gives you a taste of what it feels like to conquer all those hills to Mae Hong Son. One of our riders on a rental mountain bike gave up the ghost towards the end but the Tikit of course climbed effortlessly with its 8 speed gearing and high pressure Schwalbe tires (Celia has 3 marathons under her belt and that I supposed played a small part). I was pleasantly surprised the little no speed Carry Me too was able to conquer the long arduous climb albeit at a much slower pace. Perhaps this is a testament to the quality of hi-energy Thai rice! People on mopeds and pick up trucks passed us, probably wondering why we would want to torture ourselves needlessly like this but ah, with all our eating and drinking, we needed to do this.
What awaited us was like another world - a 100% true blue traditional Chinese village with Mandarin as the lingua franca. It was as though we cycled into rural China! These villagers are descendents from Chiang Khai Chek's 93rd army who moved here 50 years ago. The sound and sight of half-dressed children playing, chickens running around, dogs sleeping oblivious to weather seasoned farmers working and colorful laundry hanging fascinated us city dwellers.
It took us nearly an hour to climb up but coming down was literally a breeze. Whizzing down the narrow road with the sun setting, insects flying into our faces and in complete quietness save for the swoosh of fast spinning tires - proved to be an unforgettable experience.
We also took a 10 km ride to the hot springs that passed through several elephant camps. The entrance for foreigners was an outrageous 400B (there is an activist who is currently petitioning against this) while for locals, a mere 20B. Looking all hot and sweaty, the ticketing person probably took pity on us and charged us the local rate. We were delighted! It was nice to soak our tired legs in hot mineral rich water and that seemed to recharged our batteries.
During one of our rides, we passed by Puravida, a lovely hillside resort run by a warm and gracious Dutch and Thai couple, Aard and Noi. Brand new bungalows on a hill, landscaped gardens with specially selected flora and fauna and even a magnificent pond, it proved irresistible and we spent our last night in Pai there. It helped too that their coffee was superb and we would highly recommend this beautiful gem of a place. It is 4km from town but that is a delight for cyclists.
In Thai, Pai means to go but for me, it certainly means to come back preferably in the winter months of Nov - Jan. With so much to offer especially great coffee and wonderful backroads to explore on spokes, it looks like my friend Chris has found a new partner for his annual pilgrimage in the years to come.
* Photo credits - Chris Wee 
Bicycle Guru, Lensman Extraordinaire & Friend.
A l v i n   L e e   presently lives in Singapore and enjoys eco-traveling preferably on folding bicycles. Educated in ACS in Singapore, he studied business & management in the US & Australia, and worked in the car industry and in education. He volunteers in a non-profit organization when he is not on the saddle.                                           
---