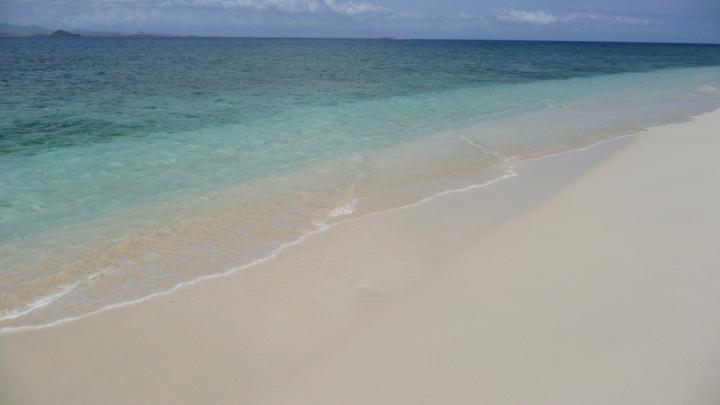 Image ©
2010 Exotissimo Travel
Gili Nanggu is a small tropical island southwest of Lombok (approximately a 20 minute ride).
Gili Nanggu boasts all the characteristics of a serene tropical beach destination. Corals are only meters away from the shoreline. The waters are warm, clean, blue and is home to an impressive array of fish. If you are on the island in the early morning or evening, make sure to watch the sunrise and sunset. It is majestic, as the sun rises over Lombok's Mt. Rinjani and sets on Bali's Mt. Agung.
At Gili Nanggu, privacy is guarantee. No beach traders, hawkers or unwelcome visitors will disturb the peace, because there aren't any, allowing you to enjoy your snorkeling, swimming, reading, sunbathing or relaxation in utmost privacy. All there is to disturb the peace are the hypnotic waves of the ocean. Oh, and of course the poetic sound of birds chirping and singing in the morning and throughout the day.   
Nearby is Gili Kedis, a tiny island where there is time to relax and enjoy yet another slice of paradise. Many call this uninhabited island Honeymoon Island or Romance Island.
Do visit Banyumulek pottery village, one of the main clay producers on the island and home to some cool pieces of art which despite its deep traditional roots, is slowly being recognized in the international art community. 
* * * * *
---