A Quiet Afternoon at Shamian Island
---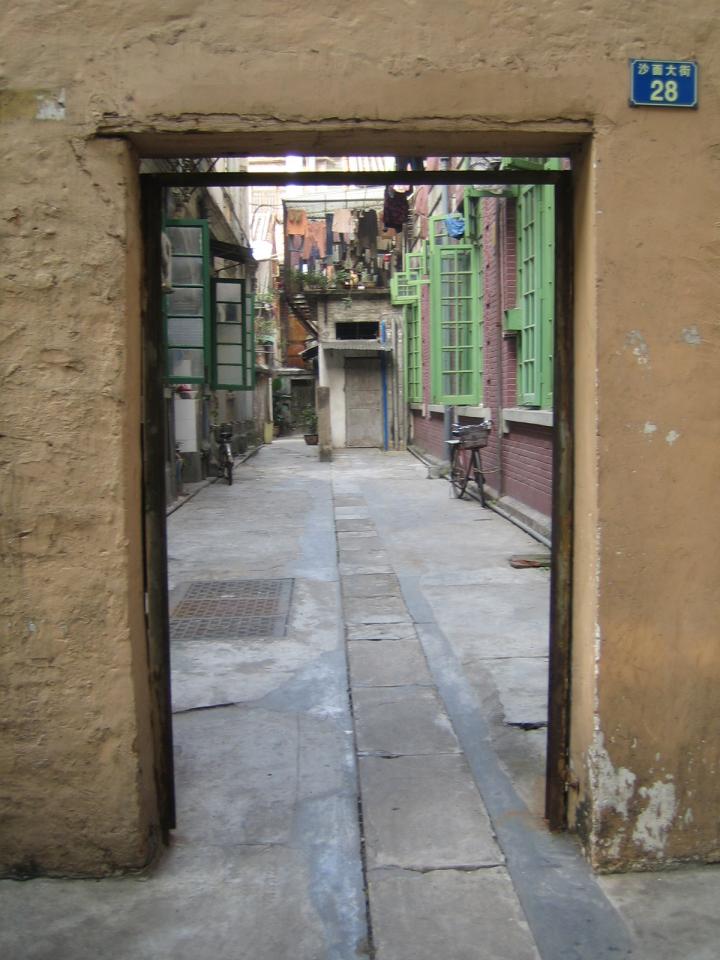 Image ©
2008 Sandra Lilyana
In Guangzhou, China, there's an area called Shamian Island or Shamian Nanjie. It's a small area located next to the Pearl River.
The actual Chinese name of the spot means "sandy surface" referring to its historical past when the Guangzhou authorities handed over the sandbar to the colonial British and France in the 19th century. It was then fortified with artificial embankment to separate it from the rest of Guangzhou and developed to become a wealthy foreign enclave. The colonial heritage is still obvious today when you see all the old European-style buildings, gardens and boulevards around the area.
Part of Shamian is now pedestrianized and there are a lot of bronze statues scattered throughout the island depicting life of the Shamian inhabitants in the past. It is a perfect place for anyone who wants to spend a quiet afternoon, strolling around and then have a cup of coffee in one of the restaurants or cafes facing the Pearl River.
Having spent my whole day in the hustle and bustle of commercial Guangzhou, I found Shamian very different and enchanting when I stopped there in the afternoon.
I started my journey from the legendary White Swan Hotel, which was said to be the favourite hotel of American couples who came to China to adopt Chinese babies. I liked all those old buildings in Shamian although, unfortunately, some were abandoned and dilapidated. When I stopped at one of the souvenir shops, I was surprised to find that the owner could speak a bit of my native language.
Although less crowded than the other part of Guangzhou, Shamian was teemed with interesting happenings. I saw a young artist sitting down under the shade of trees to make a sketch of an old building, a couple in their wedding outfits were having their photographs shot, a group of young Chinese soldiers were marching, some elderly people were exercising in the park while an old man meditated in a gazebo without being disturbed by his surroundings.
I wandered around, looked at the lovely buildings, visited Our Lady of Lourdes Chapel in the middle of the island and admired the many bronze statues. Dusk came when I was sitting down with a cup of tea at the end of my stroll and I felt serenely happy for the rest of the evening.
* * * * *
---