The Traditional Delicious Desserts of Indonesia
---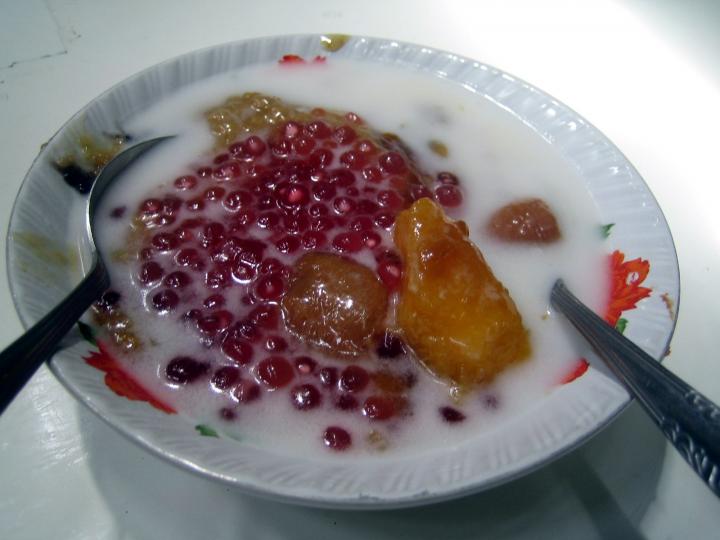 Image ©
2008 Sandra Lilyana
Being a sweet-tooth, I have always been obsessed about all kinds of desserts from around the world. Sometimes I deliberately skip the main course of my meal just so that I can save enough space in my stomach for three or four different portions of desserts. It's not very healthy, I know, but it has really sweetened my life (though I try hard to limit such an unhealthy practice to once a week only at the most).
During my travelling days, I have enjoyed the English trifle, Spanish flan, Portuguesse egg tart, Filipino suman and halo-halo, and many more but in the end I realize that the best desserts could actually be found right here at home in Indonesia. Most Indonesian desserts taste rich and creamy because they use coconut milk as the ingredient and being a vast diversified country, Indonesia has an endless selection of traditional desserts from one end of the country to the other. I have tasted many of them but there are still a lot that I have yet to encounter and this has kept all my travels throughout Indonesia very exciting. Among what I have tasted, here are some of my all-time favourite:
Sekoteng: a traditional drink of Central Java. It's hot ginger water served with coconut jelly, mung beans, white beans, and small slices of bread. There are different versions of sekoteng depending on the area. In West Java, the ginger water is mixed with coconut milk while in Central Java it's usually served clear. Traditionally it's only sold at night.    
Es buah: basically different kinds of sliced fruit and black Chinese jelly soaked in coconut milk, syrup, and served with some ice.
Kembang tahu jahe: soya bean curd in black sweet ginger syrup, usually eaten hot at night.
Es kacang merah: traditional dessert from Sulawesi. In English, it would be called "red bean ice". Basically it's ice, syrup and red beans mixed together with milk.
Rujak: fresh sliced fruit eaten with sour-sweet peanut sauce. It's a "girly" thing to do, especially in the past, to hang out together for a rujak party. The girls would bring different kinds of fruit, peel and slice them, and make the peanut sauce by grinding chilly, peanuts, and tamarinds until they form a thick paste.
Fried banana: ripe banana rolled in flour and then fried with lots of oil. The best fried banana are to be found in West Kalimantan, called pisang Pontianak. However, nowadays pisang Pontinak could easily been bought in many big cities around Indonesia.
Kolak: an equivalent of sweet soup. The soup is made of palm sugar and coconut milk, sometimes with pananus leaf for flavour. To the soup we add black glutinous rice, mung beans, tapioca pearls, banana, and other ingredients such as jackfruit, pumpkin, or cassave. Could be served either warm or cold. Kolak is very popular during the holy month of Ramadhan for Moslems when it's served in the afternoon after a day of fasting. However, it's usually eaten as the appetizer instead of the dessert.
Kelepon: Small greenish balls containing liquid brown sugar inside. The green colour comes from the juice of "pandan". These balls are rolled in coconut shreds before they are eaten. A good kelepon will give you the unforgetable experience when the brown sugar explodes in your mouth once you bite on it. So far, the best kelepon I have eaten is from Gianyar, Bali. It's sold in a very simple shop but the elderly woman who makes it has been featured in various culinary shows on national TV and has been invited to visit the previous Indonesian First Lady.
---