Samal Island's Best-Kept Secret
---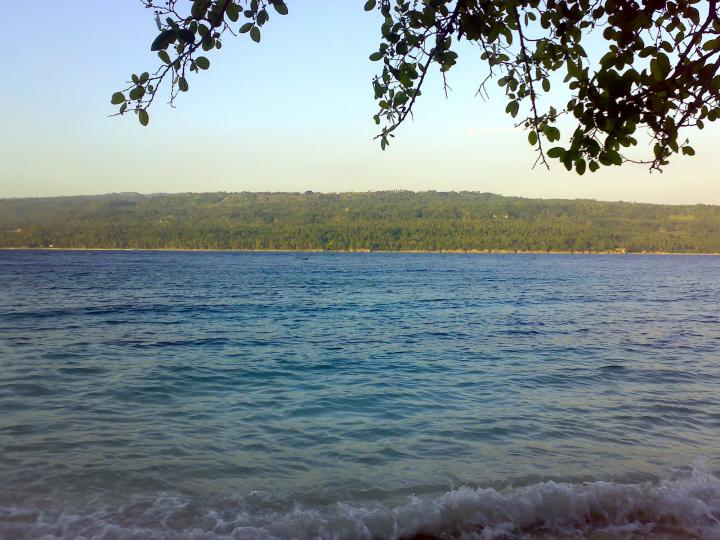 If you're looking for an island, a garden and a city, then head straight to Samal, a tadpole-shaped slice of paradise off the east coast of Davao City in southern Philippines. Right smack in the heart of Davao Gulf, the island, whose full name locals and tourists shorten to IGaCoS (or Island Garden City of Samal), has long been one of Davao Region's premier tourist come-ons.  
 Often mistaken in the past by outsiders as part of Davao City, the island, which happens to be one of the Philippines' newly created cities, has come into its own as a thriving urban center with world-class ecotourism potentials. Currently under the political jurisdiction of Davao del Norte, Samal has 46 villages, including three which are found in nearby Talikud, an isle off its southwest coast. The city also forms part of Metro Davao, an agglomeration of Davao City and the neighboring cities in the region such as Digos, Tagum and Panabo as well as the municipalities of Carmen and Sta. Cruz.
 You can reach Samal through various routes but the most accessible one involves crossing it from Davao City either at the old port in Sta. Ana or the wharf at Sasa where ferry boats take passengers to and from the island. There are also a number of ro-ro vessels that can accommodate people, buses and cars going to and from Samal. Getting around the island doesn't pose any problem as several jeepneys and motorbikes called habal-habal can get you to your preferred destination.
 Samal's pristine beaches and numerous natural attractions, coupled with the warmth and hospitality of its inhabitants, have made it a buzzword among those seeking for weekend hideaways with unspoiled natural settings as well as those hankering for amazing adventures and death-defying challenges with nature. Over 20 beach resorts — and still counting — dot  the island's various stretches, including the world-famous Pearl Farm, Bali-Bali, Blue Waters, Bluejaz, Chemas, Costa Marina, Hof Gorei, Island Buenavista, Paradise Island, Punta del Sol, to name a few.
 Crystal clear waters. Scenic views of Mt. Apo, the country's highest peak. Fresh, delectable tuna and other delights from the sea. Scuba-diving, swimming and other aqua sports. Trekking, exploring and spelunking. Island hopping. And a leisurely life by the sea. All these can be had by the traveler who steps into the island's inviting shores. But there's more to Samal than these excellent treats, something a little off-the-beaten track that's still unknown to those who flock to its beaches.
 Near the heart of the island lies a fairly secluded hideaway oozing with pure rustic charms: Hagimit Falls, a low-dropping cascade with natural swimming pools, huge rock formations gushing forth water and mammoth boulders that seemed to have existed for eons. Located about two kilometers away from the thriving village of Peñaplata, the landlocked refuge is a haven for picnickers, swimmers and nature trippers yearning for the simple, inexpensive pleasures in life. What draws the crowds to the falls, especially during weekends, is the guiltless, natural high they get from plunging into the cool waters of the kaliguanan sa lasang (pool in the woods).
 Hagimit may be out-of-the way, but you'll eventually find your way into it. If you take the bus from Davao City, you're drop-off point will be Peñaplata proper. From there, you can hire a habal-habal and instruct the driver to take you to the resort. Along the way, look out on your left for the huge billboard welcoming you to the cascade.
 To get inside, you have to pay a small token, which the city government uses for the resort's upkeep. On the way to the falls, you'll feel caught in a time warp, transported into some old growth rainforest as towering trees, lush shrubs, vines and flowering plants come into view. The clean and green ambience bedazzles you, lulling you into a hypnotic trance. Then, from a short distance, the faint rush of water gushing from the falls rouses you from your brief reverie, beckoning you to follow the trail to the cascade. Heeding the call, you move on and explore the unplumbed grandeur of the bucolic getaway. 
 Lest you expect too much from the resort, it has none of the creature comforts found in more developed pleasure grounds. Still largely unspoiled by "progress", it has no pay phones, no restobars, no souvenir shops, and no fancy cottages where you can spend the night. You may, however, pitch your own tent and bring along your own food and drinks, corkage-free. Despite its simplicity, the resort's au naturel charms pluck at your heartstrings and make you want to savor for hours the reclusive, no-frills simplicity of its cool waters and verdant foliage.
 As dusk settles all over the place, you leave Hagimit thanking its Creator for making that piece of heaven here on earth within your reach. And for all it's worth, you also wish — no matter how foolish it may seem — that it  would forever remain the island's best-kept secret, untouched by the swelling tide of modernization that's bashing and changing the landscape of Samal's shores.
---