British travel industry professional Samantha Coomber got more than she bargained for when she first arrived in Vietnam in 1998, via a one-way ticket to Sydney. Inspired by her "most excellent adventures," this native Londoner made a quick career change to travel writer and the one-month backpacking trip developed into near-on a decade, living, working and traveling in Vietnam. She spent fifteen months off-on in total backpacking around Vietnam by herself (while based in Sydney), before head hunted in 2002 to set-up and launch the first English-language magazine for Vietnam's government-run tourist department, Vietnam National Administration of Tourism.
Based in Hanoi, after three years in her role as co-editor / chief writer and editorial consultant on this pioneering tourist magazine (and surviving), Samantha went even more native, working as a full-time freelance travel and lifestyle writer based first in Hanoi, then Ho Chi Minh City for four years.
Samantha's on-going love affair with Vietnam has resulted in countless local and international publications, which include prestigious magazine titles and guidebooks, including author of Insight Pocket Guide Hanoi and Northern Vietnam and Insight Smart Guide to Hanoi and Ho Chi Minh City; also extensively updating Insight Vietnam and Insight Pocket Guide to Vietnam, Rough Guides Vietnam and Rough Guides South-east Asia (Vietnam section; first and second edition) and LUXE Hanoi and HCMC City Guides. Samantha also contributed articles to ThingsAsian's "To Vietnam with Love" and "To Asia with Love" compilation books.
Fifteen years on from her first visit, she's still mesmerized by this magical country, but after several lengthy trips to Bali, has now relocated over to Indonesia's "Island of the Gods" - still as a freelancer, but specializing now in both Bali and Vietnam.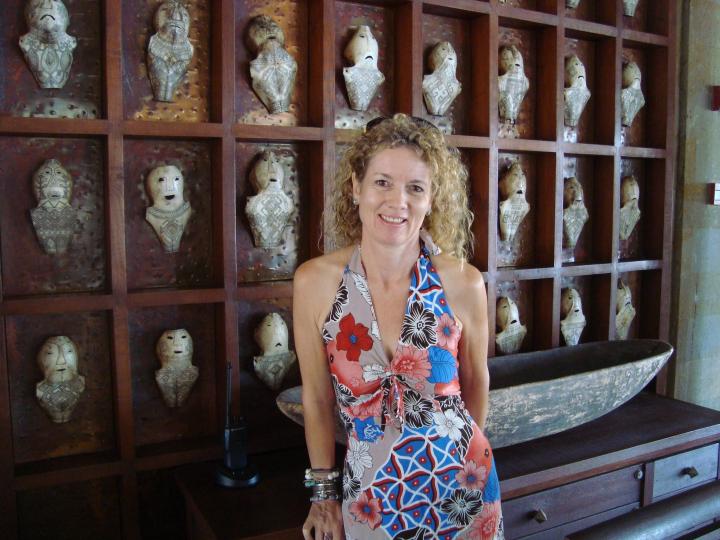 ---